News

Up-to-date information about the Mozart Cycle Path
---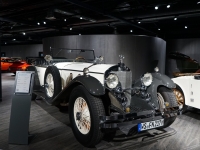 Reopening: EFA Mobile Times Museum in Amerang
The EFA Mobile Times Museum offers the opportunity to see and experience real automotive history first-hand. By renewing the showroom, you can now also learn more about the cars via screens. After the visit you can sit comfortably in the Ameranger Hofstub'n and eat delicious. You can find further information under the following link: www.chiemsee-alpenland.de
(July 2019)
---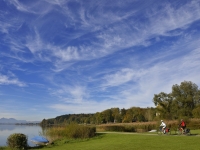 New: Velodrom Salzburger Seenland - 600 km of cycle paths under a "roof"
The gentle hilly landscape of the Alpine foothills with Lake Wallersee, Mattsee, Grabensee and Obertrumer See stands for varied tours of varying degrees of difficulty - one of which is the Mozart Cycle Route (Stage 4, Stage 5 and Stage 17). In total, there are 14 elaborate bike tours - for each case seven rental and service stations and 20 e-bike charging stations are available. There are a total of 750 kilometers of well-developed and newly signposted cycle paths - from the Wallersee-Kräuter-Runde to the Baroque Tour, from the Zuckmayer Route to the Great Lakes Round. Extra tip: The new package "Rondez-vous mi'm See" - e-bike tour with a romantic picnic included!
(April 2019)
---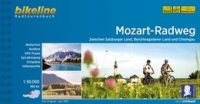 New edition Mozart cycle path guide
Esterbauer (bikeline) has recently published the 5th edition of the Guide to the Mozart Cycle Path. All information has been updated accordingly: Mozart Cycle Path, between SalzburgerLand, Berchtesgadener Land and Chiemgau. An original bikeline cycling tour book. 140 pages, maps 1: 50.000, exact route description, accommodation directory. The guide is available at the price of EUR 14,90 in well sorted bookstores and of course also on this website.
---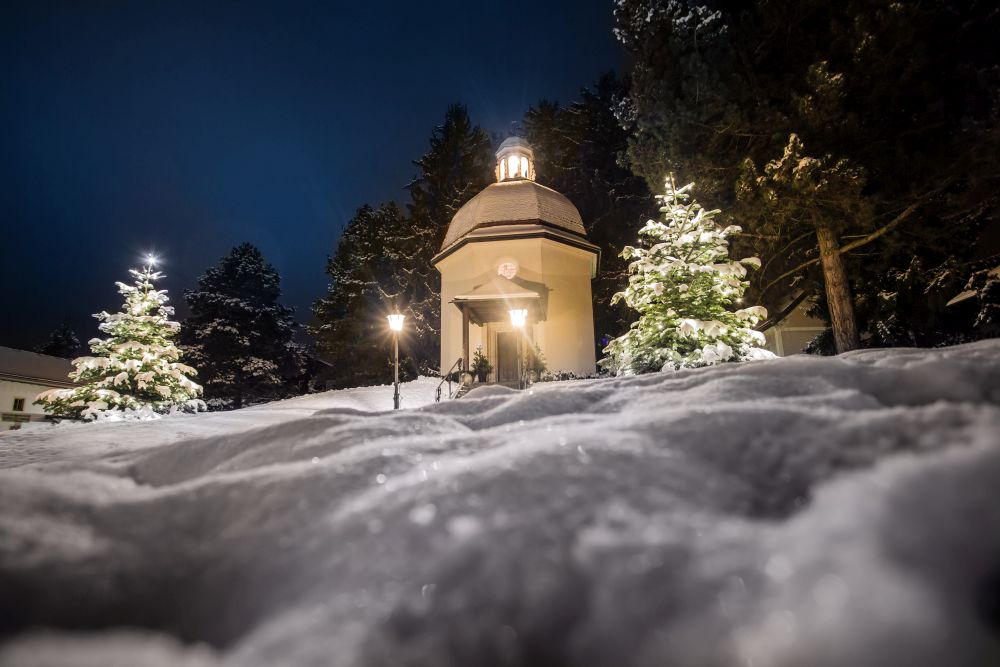 200 years of Silent Night, Holy Night!
On December 24, 1818, Joseph Mohr and Franz Xaver Gruber sang the song "Silent Night! Holy night! "In Oberndorf near Salzburg. The poem was written by the young Salzburg pastor, Mohr, and the melody was composed by the teacher and organist Gruber from Upper Austria. Two hundred years later, the song is sung by around two billion people in over 300 languages and dialects around the world. "Silent Night! Holy Night! "Is a UNESCO World Heritage Site and World Peace Song, international cultural asset and musical heritage. That's why the big anniversary in 2018 was duly celebrated in many Silent Night venues: with new museum openings, special exhibitions, an own play and numerous events.The premiere venue Oberndorf near Salzburg - with its Silent Night Chapel and the new Silent Night Museum - is located directly on the Mozart Cycle Path.
(February 2019)
---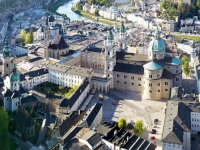 DomQuartier Salzburg
Baroque power. Baroque splendor.
New attraction on the Mozart Cycle Path: In May 2014, the DomQuartier Salzburg opened unknown insights into the former center of archiepiscopal power and impressive views of the city for the first time.Cathedral and residence form the historic center of Salzburg. For 200 years, however, the passages between the Archbishop's Palace, the Domoratoriums and the Kunstkammer and the art galleries were closed or walled up. With the establishment of the DomQuartier, the original unit of the cathedral and residence complex - including the Benedictine monastery of St. Peter - is now being restored. A tour allows new views of the city as well as unknown insights into the architectural sights and Baroque treasuries. During the tour, 134 doors open to 2000 exhibits from 1300 years of art and cultural history on 15,000 square meters. (May 2014)
A tour, a ticket, an experience. www.domquartier.at
---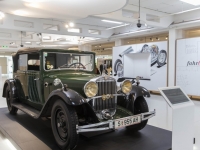 New: Fahr(T)raum in Mattsee – milestones in mobility
In mid-June, the Museum fahr(T)raum was opened in Mattsee in homage to the Austrian car pioneer Ferdinand Porsche with exceptional automobiles from 1900 onwards. The loans from the Piëch-Nordhoff family are in perfect condition for the selected exhibits in the original shoe factory. The new museum is located directly on the Mozart Cycle Path. (July 2013)