News
Up-to-date information about the Mozart Cycle Path
---

Third EuRegio Enjoyment Cycle Tour
3rd August - 2nd September 2018
A section of the Mozart cycle path around the city of Salzburg will once again be part of the EuRegio Enjoyment Cycle Tour, which is taking place for the third time in 2018. An adventurous route covering approximately 200km is available under the motto "Cycling, enjoying nature and discovering sights - across borders!", divided into three stages that are easy to cover in a day. Professional cycle guides accompany the cycle tour and luggage transport is available. Once again, the tour starts and finishes in Salzburg - ideal for getting there.
(March 2018)
---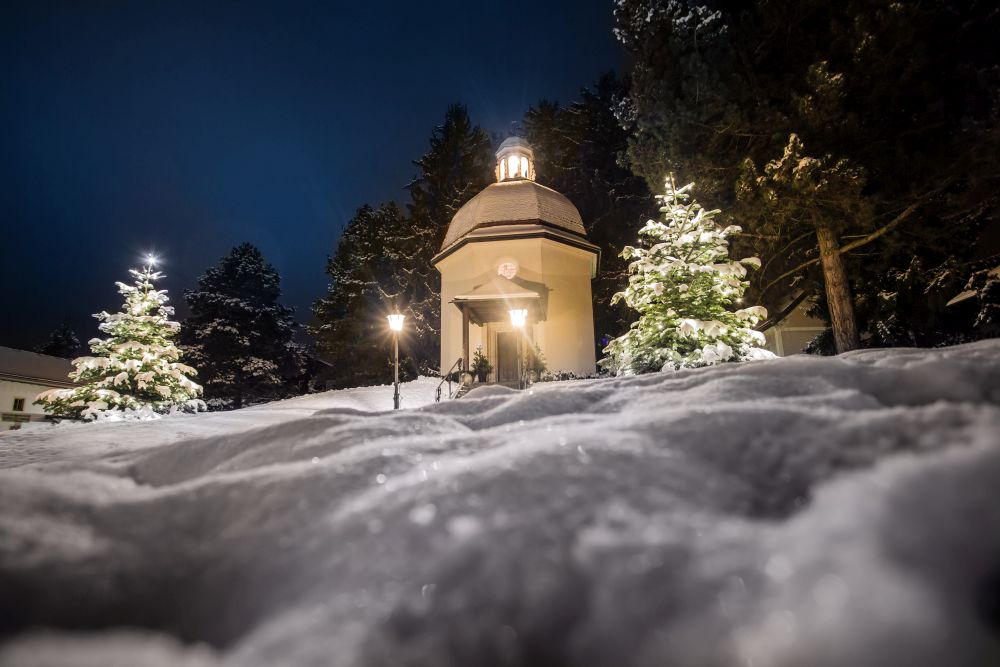 200 years of Silent Night, Holy Night!
Joseph Mohr and Franz Xaver Gruber sang the song "Silent Night, Holy Night!" for the first time on 24 December 1818 in Oberndorf bei Salzburg. The poem was written by Mohr, a young assistant priest from Salzburg, while the tune was composed by Gruber, a teacher and organist from Upper Austria. Two hundred years later, the song is sung by some two billion people in over 300 languages and dialects all over the world. "Silent Night, 24 December 1818 is on the UNESCO world cultural heritage list and recognised as a world peace song, and as a piece of international cultural heritage and musical heritage. The big anniversary will duly be celebrated in 2018 across many "Silent Night" locations with new museum openings, special exhibitions, a new stage play and numerous events.
Two Silent Night locations are to be found directly on the Mozart cycle path: the location of the premiere in Oberndorf bei Salzburg - with its Silent Night chapel and a new Silent Night museum - and the city of Salzburg, centre of the regional exhibition "200 Years of Silent Night, Holy Night! - Austria's message of peace to the world." The exhibition, which is spread over a total of nine Silent Night locations and museums, will open on 29 September 2018.
And on 24 November 2018, the new stage play entitled "My Silent Night" will have its premiere at the Felsenreitschule. The production offers everything needed to bring a bit of "Broadway" feeling to Salzburg. The American film composer and Emmy prize winner John Debney ("Ice Age", "Sin City", "The Jungle Book") has composed the music. The script is written by author, director and musician Hannah Friedman. Andreas Gergen, known from his successful production "The Sound of Music", is the director.
(December 2017)